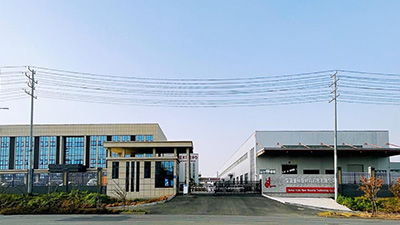 Chuzhou Yulin Polyurethane Co., Ltd. is a professional manufacturer of polyurethane wheels for industrial equipment such as forklifts. Since 1998, we have been focusing on the research and development of polyurethane materials that are optimized for wheel durability and performance. One of the company's largest advantages is our customization offerings for the processing and related services of polyurethane solid wheels for auto floor scrubbers and logistics handling equipment, such as electric forklift trucks, and automated guided vehicles (AGV), etc.

With more than 20 years of production experience, we can provide polyurethane wheels for a large number of equipment manufacturers and their various models and sizes.

Here you will see the brands and products supplied to our various partners: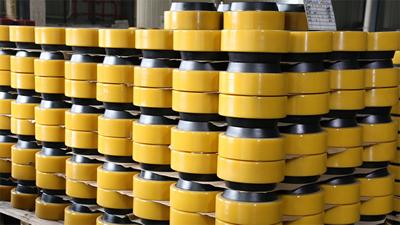 Linde Electric Forklift Truck Wheel
Jungheinrich Electric Forklift Truck Wheel
Hyster Electric Forklift Truck Wheel
BT Electric Forklift Truck Wheel
Nichiyu Electric Forklift Truck Wheel
Hyundai Electric Forklift Truck Wheel
Crown Electric Forklift Truck Wheel
HELI Electric Forklift Truck Wheel
HC Electric Forklift Truck Wheel
Xilin Electric Forklift Truck Wheel
EP Electric Forklift Truck Wheel
Noblelift Electric Forklift Truck Wheel.
Our production capacity is excellent and we can also provide customized polyurethane wheels upon request.
We emphasize the quality of our polyurethane solid wheels
1. We have been committed to the thorough study and understanding of polyurethane materials, enabling us to develop solid PU wheels that can withstand the rigors of industrial equipment operation. Our raw polyurethane materials are supplied by Mitsubishi and Bayer. Polyurethane needs to be synthesized into polyurethane prepolymer prior to wheel production. We are equipped with a polyurethane analysis laboratory staffed by technicians that can synthesize formulas to produce the prepolymers we need to begin full-scale production.
2. We operate a complete polyurethane solid wheel production line. The polyurethane treads and cast iron wheel center are all produced in our manufacturing facilities. The wheel center components are machined in our dust-free workshop where we carry out sand blasting, cleaning, and adhesive coating processes. They ensure that the polyurethane wheel is securely bonded to the metal and will not become degummed. We use advanced electrostatic spraying equipment to guarantee the quality of the finished products.
Teeming technology
Spraying
3. Our company is certified under the ISO9001 quality management system, CE, and we have 30 invention patents as well as 28 utility model patents.
Based on our significant production experience, we can help customers solve a variety of practical issues with ease. Yulin is here to extend our technical expertise to all and our communication is key to satisfying the needs of existing and future customers.