Yulin is a professional manufacturer of polyurethane solid wheels with more than 20 years of production experience. We produce a wide variety of PU wheels and we have the technical skills and expertise to supply customers with customized electric forklift wheels.
Below is a list of some of our partners and the products we provide them with:
Toyota Electric Forklift Truck Wheel
Jungheinrich Electric Forklift Truck Wheel
CAT Electric Forklift Truck Wheel
Hyster Electric Forklift Truck Wheel
Linde Electric Forklift Truck Wheel
Mitsubishi Electric Forklift Truck Wheel
Raymond Electric Forklift Truck Wheel
Trifik Electric Forklift Truck Wheel
Some of the polyurethane solid wheels produced by Yulin include driving wheels, load bearing wheels, auxiliary wheels, and whatever else you may need for your equipment. We can provide customers with customized wheels based on the operating specifications and carrying capacity of your handling equipment.
The following products are polyurethane wheels designed for the special operating environments of certain customers:
1. Antiskid forklift truck wheels for -40 degree Celsius cold storage
2. Solid forklift wheels used on slick, smooth flooring like those in some warehouses. The wheels are skid resistant and can perform 360 degree turns with ease.
3. Forklift truck wheels with high wear-resistance and high resilience for ceramic factory and other environments in which there may be damaging fragments on the ground such as glass or iron filings.
We employ a group of highly skilled technicians who can develop different technical formulas such as wear-resistant polyester and hydrolytic resistant polyether to meet the various demands of customers. We also have engineers that work on different wheel treads such as:
Polyurethane raw material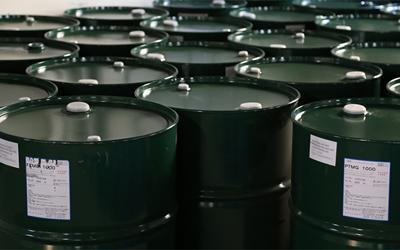 Polyurethane wheel surface: Our polyurethane raw material is supplied by Bayer, Mitsubishi, and other trusted suppliers. Depending on customer requirements, our technical staff can research and develop formulas to create polyurethane prepolumers used in the production of high quality wheels.
Wheel center: We operate a comprehensive laboratory and analysis center in which all of our casting parts, steel parts, and aluminum parts are manufactured. This allows us to control the quality and minimize the purchase costs for our customers.
Design capability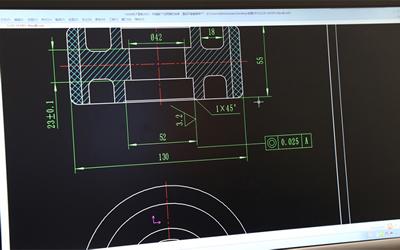 Since the founding of Yulin, we have been fully committed to the technology research and development of polyurethane wheels and the materials used in their production. We have 30 invention patents and 28 utility model patents. Our product quality has often been praised by customers as we take great care to formulate polyurethane compounds in order to meet the specific requirements that the wheels will experience in use. These requirements include, bearing capacity, driving speed, and durability.
Productsion capability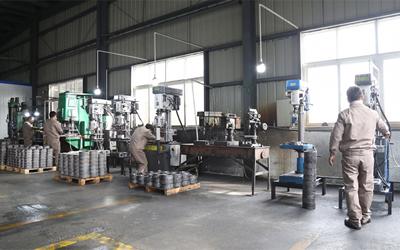 1. Our finishing workshop is equipped with advanced automated CNC machine tools, which ensure the dimensional stability during wheel center machining. This allows us to guarantee the alignment of the two bearings of the solid wheels.
2. We use a multi-spindle tool to process multiple holes during a one-time processing and improve production efficiency.
3. Efficient sand blasting equipment can spray 300-500 wheel hubs at once. The output of 8 hours per day can reach 30000-50000 products with 360 degree omnibearing sand blasting.
4. We will clean and dry the wheel center surface.
5. Electrostatic spraying assembly line to spray the wheel center.
6. Polyurethane production assembly line to produce polyurethane prepolymer, to achieve mass high quality mass production.
7. BAULE casting equipment imported from France.
8. The finished product of polyurethane solid wheels will be trimmed to make the surface more aesthetically pleasing and effective.
Testing
We perform the following performance tests for each batch of polyurethane forklift truck wheels before they are qualified to leave the factory.
Anti-fatigue test:
Install wheel on the test-bed, simulate forklift truck in the bad situation, for example: When the front load bearing wheel under the condition of loading 600-800Kg and 6-8Km speed, an uninterrupted supernormal test will detect whether the wheel is wear-resistant, temperature-resistant, and can measure its fatigue resistance.
It also tests the bonding strength of the PU wheel and the wheel base.
Tensile test:
Each batch of polyurethane prepolymer is tested and analyzed for NCO values. After that, we carry out limited-run trial production. It is necessary to perform stretching, compression deformation and resilience tesst using the polyurethane universal testing machine.
Peeling detection:
Randomly take a wheel in the finished products, and the 35-ton press is used for destructive forced peeling to check whether the bonding between polyurethane and metal wheel center is up to our standards.
Customize process
1. Customers provide us with the application requirements of the finished equipment and the type of machine such as: Electric forklift trucks, pallet truck, stacker truck,floor scrubber or other industry equipment.
2. Provide drawings or samples, and inform the use environment of equipment, our technicians will recommend the material and production process formula, you can also specify the material.
3. Start production after confirming the material and production process with the customer.
We provide polyurethane solid wheels in more than 100 countries around the world. Some PU wheels are known for degumming, cracking, and various levels of breakage. Our customers need not worry. We work hard to provide stable, reliable products that are strictly tested before they are allowed to leave our property.
Why do we have such a stable product quality? First, we have an outstanding management system and customer service team. Each product is marked and can be traced back to the date of production, brand, batch materials, and specific operator.